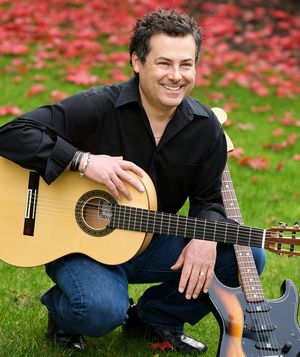 JOHN GILLIAT - SOLO, DUO, TRIO or QUARTET
John has been performing and entertaining audiences for the past 32 years and is available for all occasions such as concerts, music festivals, weddings, corporate events, corporate receptions, trade shows, private parties, seasonal parties and house concerts.
John has performed internationally for clients such as Mastercard, Pfizer Pharmaceuticals, Verizon, Sun America, Fairmonont Chateau Whistler Resort, Air Canada, Bank of America and many more…
His music is diverse – Passionate and Fiery World Beat, Latin Jazz, Rumba Flamenco! The music will energize you and set just the right atmosphere for any function.
Currently John has original material from 5 international cd releases and also performs music from the Gipsy Kings, Ottmar Liebert, Carlos Santana, Jesse Cook, Vicente Amigo and more.
John also performs many Latin jazz classics and pop classics.
John performs as a soloist or as a group custom configured for your very special needs and budget. Music for soft background or a fiery concert.
JOHN GILLIAT as CARUMBA
Carumba infuses the fiery sound of Guitar with the subtle and mellow sound of the Caribbean steel drum creating a unique new style that Carumba likes to call Contemporary Caribbean Pop Fusion.